For Processors
TATPROF architectural system can assist with glazing of facilities of any complexity
Delivery within fixed terms from the nearest warehouse

100% completeness
Solutions
Architectural systems
TATPROF aluminum profiles are reliable, aesthetic and easy to install, help to create modern facades, transparent roofs, windows, doors, green houses and balconies.
Industrial profile
We produce aluminum profiles and manufacture any profile on a by-order basis, as well as in accordance with your drawings.
Repair and interior design
Separate structure units and parts made of extruded aluminum are used not only in construction, but also in transport, energy and other industries.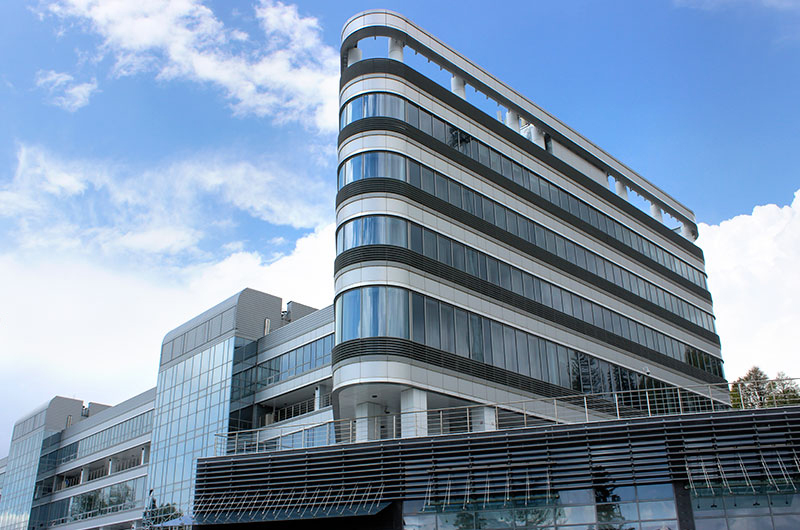 Installation speed

Installation of one TP-78EF series facade unit takes 1 min 46 sec

Manufacturing speed

Two window or door units are made within one hour in equipped shopfloor.

Heat engineering indicator

1.20 m² * 0С / W - maximum indicator of reduced resistance to heat transfer of the structure ТP-50300

Variety of structures

24 types of transparent roof structures

Scaling

10 meters - maximum pillars height of the transparent structure TP-50300 when mounted into "aperture"

Customer trust

More than 100 000 projects with a total area of 35 200000 m² were implemented using TATPROF system
"TATPROF" School
We will tell about TATPROF architectural system, show its design features, introduce the largest production in Russia and teach how to comply with building code requirements for building enclosure structures.
Courses fit
To Beginners

We will show, tell and answer any questions about the aluminum profile and aluminum structures

To Experienced users

We will help you find the best solution in a non-standard construction design. We will consider complex projects.

To Experts

We will discuss the main trends, prospects for the development of specific solutions and market for transparent structures in general.
Types of training
At TATPROF production site

Extrusion process will be explained, as well as the main restrictions in the aluminum use in transparent structures. Study of the main types of structures - using real samples.

On-site training (together with official partners)

For those who do not have the opportunity to go on a business trip. The training is primarily theoretical.

Remote (webinars and video conferences)

Exchange of experience with colleagues, any additional information in quick access.
Group for the manufacturing and installation of structures
Exchange of experience with colleagues, any additional information in quick access.
Programs
Structures manufacturing
Structures installation
Sales team
We will discuss the advantages of TATPROF system with managers of construction companies and dealers and share sales technologies.
Have questions?
Write to us
Contact details
Construction System Sales Department
+7 (8552) 77-85-80 ext. 483
E-mail:
systema@tatprof.ru
Prefabricated Structure Sales Department
+7 (8552) 77-83-12 ext. 488
E-mail:
kvn@tatprof.ru